KMARCh Vienna
Results and Pictures
Twenty teams, from Hungary, Poland and Austria attended to have fun playing dogfrisbee, enjoying time with their canines and spending a weekend in the spirit of Kathy Anita Smith Miller here in the Hundeschule Breitenlee.
Almost all of the games were new to the handlers and while caged turned out less scary than it actually sounded, it seems fast and furious was the one most of us did underestimate a little. Due to the unexpected heat conditions we had to move the starting time up to 7 a.m. for our dog's safety which turned out to be just the right move. We were able to finish with the last game just in time before the chocolate prices started melting leaving some spare time in the afternoon to pick up some ice cream and going for a swim with the dogs. Special thanks to Sven and the team of the Hundeschule Breitenlee for making this great weekend possible.
Results Please find attached the results of the 2015 Vienna KMARCh competition. The top three finishers in the overall ranking are 1st Philipp with Queeny, 2nd Patrick with Bella and 3rd Daniel with Fly. First and second place in the Duo Leage goes to Manon and Manfred with Aico and Ivy. Well done and congratulations! The award player of the day, a special KMARCh reward for living the KMARCh spirit, was presented to Daniela with DJ. Bottleneck Thanks to all of the players for participating, hope you enjoyed your time.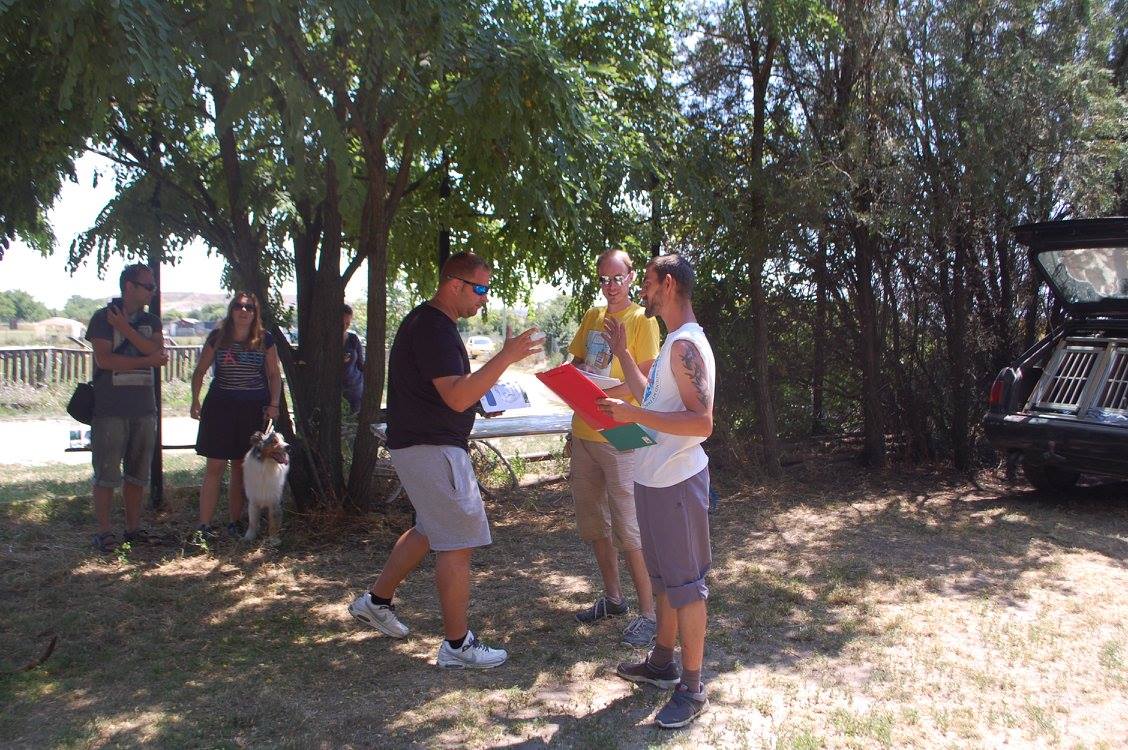 download overall results as pdf
download individual results as pdf
Impressions More great pictures are available at Fotografie Rautzenberg, Alina Blöchinger and Nina Söncksen. Please feel free to share the pictures with your friends, on facebook, etc.. Copyright Anna Luksza and Hundeschule Breitenlee.