KMARCh Vienna
Results and Pictures
Thirty-one teams, from all across Austria and Germany attended to have fun playing dogfrisbee, enjoying time with the KMARCh family and our canines, spending a weekend in the spirit of Kathy Anita Smith Miller here in the Hundeschule Breitenlee
As every year almost all of the games were new to the handlers and had some tricky and funny elements added. Don't get me started on that hoola-hoop obstacle :) With games allowing to show off the individual strengths of our canines it was up to the handlers to come up with their best - and they did - great seeing smiling faces and nice performances. For the last and final game, Sven hat a special surprise for all participants playing Shortstyle - he was bringing along his finest music selection - but as things happen, it turned out that we were prepared too, giving the judges a hard time focusing on their actual work thanks to Gerti Schutkova and her niece Philippia :D Special thanks to Sven - it's always great having you here giving us a pawtastic time - and a big hug to the DiscAddicts and the team of the Hundeschule Breitenlee for making this great weekend possible! You're awesome!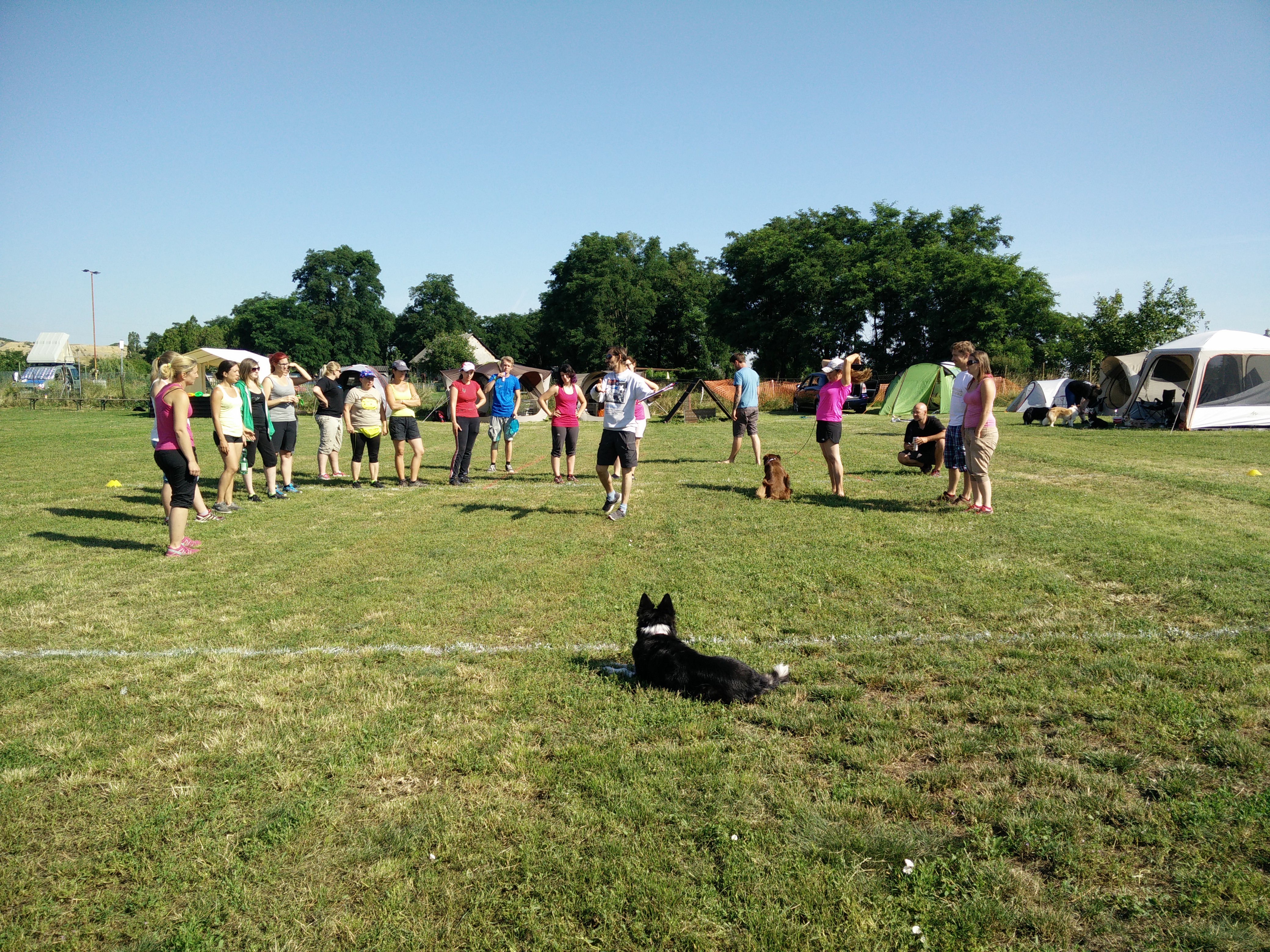 Results Please find attached the results of the 2016 Vienna KMARCh competition. The top three finishers in the overall ranking are 1st Andrew with Flag, 2nd Patrick with Hope and 3rd Patrick with Bella in the Minor, 1st Stephan & Smacks, 2nd Philipp & Queeny and 3rd Stephan & Granini in Major. First place in the Duo Leage goes to Judith + Vanessa & Nike, 2nd to Dara + Isabella & Balou and 3rd Schnappinator + Philipp & Schnappi Cara. Well done and congratulations! The award player of the day, a special KMARCh reward for living the KMARCh spirit, was presented to Gerti with Diwara. Thanks to all of the players for participating, hope you enjoyed your time.
download all individual results as pdf
Impressions More great pictures are available at Fotografie Rautzenberg, Manon Fetty, MMMM Fotografie and Thomas Lörincz. Please feel free to share the pictures with your friends, on facebook, etc. for non commercial use only. Copyright remains with the authors.
Pictures Routine-Building Workshop with Sven